In 2010, Verisign sold its authentication business unit to Symantec (the makers of the Norton Anti-Virus suite) for $1.28 billion. Verisign manages two of the world's 13 Internet root servers.
Shortly after the deal was made, Verisign introduced a new "V" logo.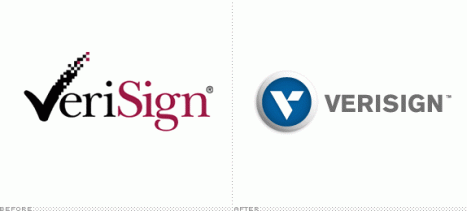 What I can't believe is that it looks like a complete rip-off of Axis Bank's logo; just flipped vertically.

The Axis Bank logo was introduced in the year 2007 after the bank, one of India's largest private sector lender, announced that it would be changing its name from UTI Bank and that it would be exercising a complete re-branding of the bank.