A few days ago I received an invitation to take a Google Apps survey.
One of the questions they asked me was quite intriguing. I know they didn't mean to be dumb, but yeah I had my share of laugh reading that option.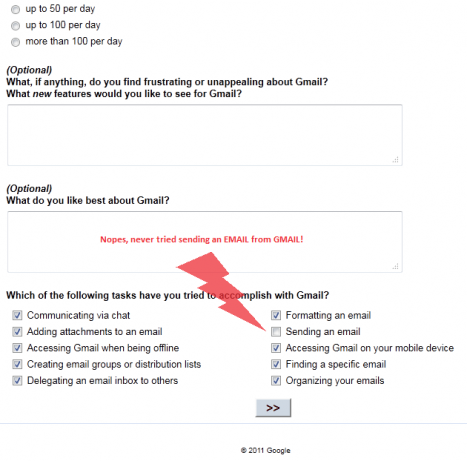 Well as the caption says, I have never tried sending an email from Gmail. Seriously.